All of the money in the world, and none of the profits
Have you seen any of the remakes/reboots/sequels this summer? You're one of the few, apparently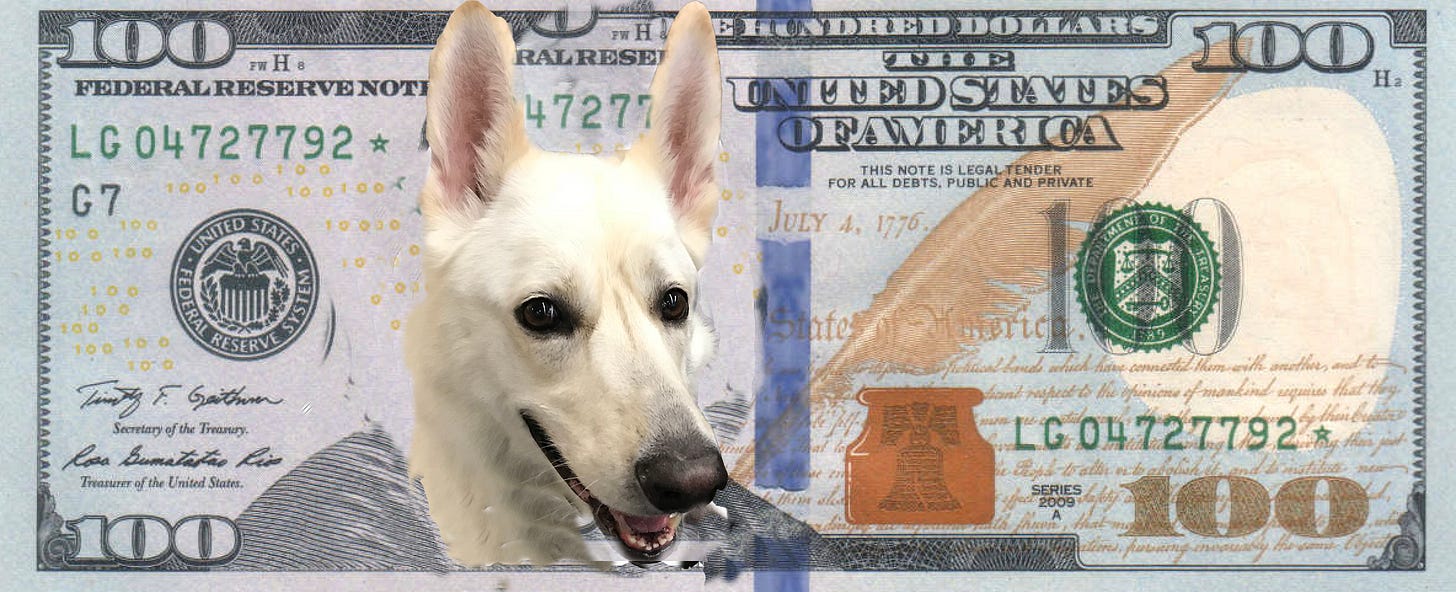 Welcome back to Jacob's Letter, a free pop culture newsletter full of puns and badly-PhotoShopped dog photos. Although Nova is no longer with us, I feel like she'd appreciate her mug being on the $100 bill. She appreciated the finer things in life, as seen by this photo taken in the nice neighborhood a few blocks away from our own: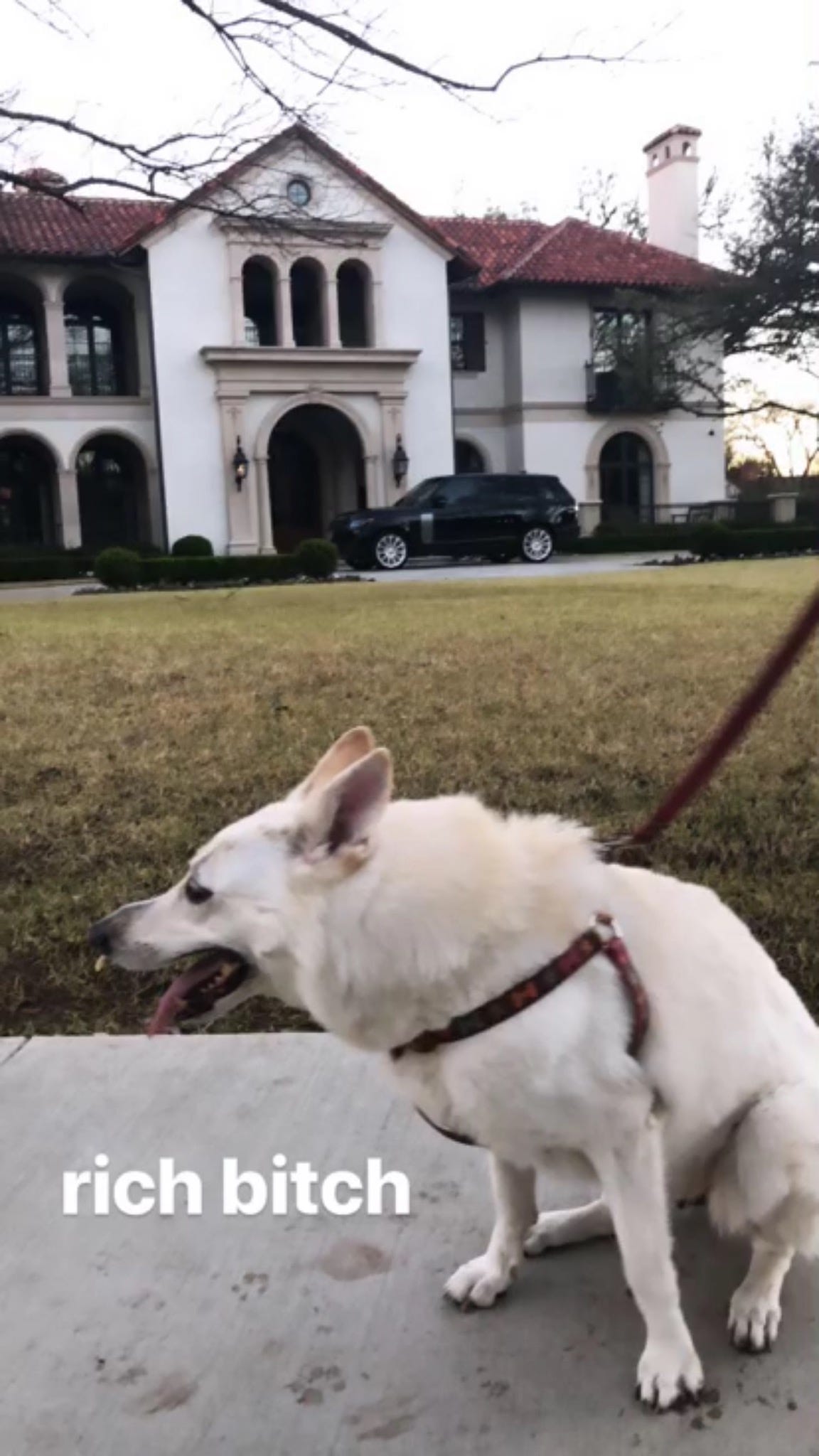 Plus, this issue is primarily focused on the finances of many of this summer's movies. I think I'll continue to put Nova in dumb PhotoShops here — otherwise what else am I going to do with all the photos I have of her?
Anyway, this issue's jam-packed with pop culture ramblings. Let's kick it off with a look at summer box office so far.
---
Reboots? More like Redboots!
(Get it? Cause the studios are in the red…y'know what, nevermind…)
Last week, "Shaft" opened to a little less than $9 million. Its competition, "Men In Black: International," opened to a little more than $30 million (a franchise low).
Before that, "Dark Phoenix" (the 12th X-Men movie) opened to just $33 million (also a franchise low). "Secret Life of Pets 2"? $46.6 million.
What about "Godzilla: King of the Monsters"? $47.7 million.
The live-action "Aladdin"? $91.5 million (the clear winner here for the month of May, but still far short of even the opening weekend for the 2010 remake of "Alice in Wonderland").
"John Wick: Chapter 3 — Parabellum"? $56.8 million (although this has been steadily earning at the box office since its release).
The "Dirty Rotten Scoundrels" remake "The Hustle"? A paltry $13 million.
"Pokémon: Detective Pikachu"? A respectable $54.3 million, for a franchise-opener.
MORE: Remakes, reboots, sequels, air conditioning and a few original ideas: Must be summer at the box office
Whatever could be the takeaway from this? Hmmmm…
To find any summer blockbuster film that had a domestic opening weekend of more than $100 million, you have to go back to April's "Avengers: Endgame," which easily took in a massive $357,115,007 in its first weekend.
My 'Endgame' review: A fitting end, and a promising new beginning
Across the board, domestic movie ticket sales are down more than 7% annually, according to ComScore.
Why did "Avengers" make so much money while the rest of the aforementioned sequels, remakes and reboots failed? Time, for one. "Endgame" had a decade of lore and fan-building on its side, and it's been the topic of mainstream conversation since last year's "Avengers: Infinity War." Marvel and Disney built up the hype machine for this movie when "Infinity War" was getting ready for release, and it paid off, literally. They're also trying to make more money off of it by re-releasing it in theaters this weekend with "a deleted scene, a little tribute, and a few surprises," per Birth.Movies.Death. (That's definitely not a play to beat "Avatar"s lifetime box office record at all, no sir, nothing to see here.)
But the other lesson to be learned here: Hollywood just can't slap a super-cool subtitle onto a movie anymore and expect to be diving into a pile of gold coins like Scrooge McDuck.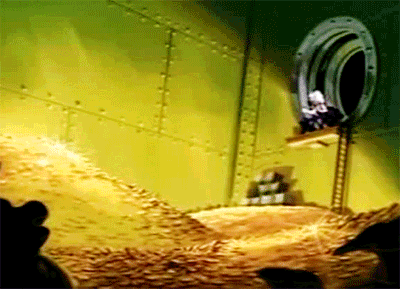 Or, more accurately: They can, but it has to be a good movie, not a sequel nobody asked for that functions as a branding exercise instead of an actual movie (looking at you, "Shaft"). The main outlier here seems to be "Aladdin," which nobody really wanted nor asked for yet has cleared $270 million so far and debuted at No. 1 in its opening weekend.
The average cost of a movie ticket these days is $9.01. With so many other options at the hands of consumers, seeing a movie in the theater has to be an event. According to Netflix, all of those people who would have gone to the theater may have supposedly spent their time watching the latest Adam Sandler/Jennifer Aniston movie (a claim that many, including myself, have trouble accepting).
Maybe the demise of MoviePass might have something to do with it. Back in the summer of 2018, when MoviePass was unregulated and good and going to the movies felt like you were getting away with a crime, I saw more than my fair share of duds because the movie was already paid for ("Life of the Party," "Jurassic World: Fallen Kingdom," "The Meg"). But given that MoviePass has staunchly refused to release anything on its metrics, that's just a theory.
However, only one of the Top 10 movies so far this year is wholly original. In addition to being the highest-grossing original horror film of all time, "Us" is currently the No. 4 2019 earner. Everything else in the Top 10 was either a remake, reboot, reimagining, franchise starter or adaptation. Audiences are willing to see something familiar, as long as it doesn't look like a cash grab.
Related: 'Us' is about the terror of the American Dream. Or the terror of ourselves. Both readings are valid
The only studio coming out smelling like roses here is Disney. As of this writing, they currently have four of the top 10 grossing films of the year ("Endgame," "Captain Marvel," "Aladdin" and…"Dumbo"). With this weekend's release of "Toy Story 4," July's release of the "live-action" "Lion King," October's live-action sequel "Maleficent: Mistress of Evil," November's "Frozen II" (see below) and December's "Star Wars: The Rise of Skywalker," that Top 10 very well could be at least 75% Disney by year's end.
Lionsgate is currently holding tight in the No. 6 spot for "John Wick," and Universal nabbed some spots with "Us," "Glass" and the third "How to Train Your Dragon" movie, but without Disney, this year's box office totals would be in even worse shape than they already are.
It's clear that only one movie studio has found a way to make nostalgia and remakes work for it, and it has mouse ears. And given the upcoming slate of other studio remakes, reboots, and upcoming Marvel films from Disney, there's no end in sight to the Sequelitization of the Box Office.
---
Music Review — Old Town Thunder Road: Bruce Springsteen's 'Western Stars' is a vast, expansive look at American Myth
In his one-man Broadway show that's now on Netflix, Bruce Springsteen opens by telling the audience that his career has been built on tall tales: "Standing before you is a man who's become wildly and absurdly successful writing about something [with] which he has had absolutely no personal experience."
With his latest album, "Western Stars," he takes aim at the vast tall tale of the American West.
He does so with musical cues and slick production values that are about as authentic and polished as Marion Morrison's alter ego, but with fully realized stories and characters that hearken back to "Nebraska," except here The Boss takes his car out West, through "Sleepy Joe's Cafe" and past Arizona vistas. Springsteen said he wanted to make this album evocative of the films and sounds of his youth. The result is a Western by way of Glen Campbell and Jimmy Webb and 1970s Jimmy Buffett — all blaring horns, symphonic rises and falls and operatic strings — that calls BS on America's fascination with Western Cowboy mythology. For my money, it's not his best album, but it's one of his most wholly felt.
My rating: 3.5 wild horses out of 5
---
I like it, I love it, I want some more good country music
Today is the Summer Solstice, which means we're already halfway through 2019. That also means it's time for my favorite summer tradition: ranking my favorite country albums of the year so far. There's not been a lot this year.
Head on over to jakeharrisblog.com to check out my rankings and to see a breakdown of what's in store for country music in 2019. Comment or email me back with what you think should have made the list!
---
No,
you
need to calm down
Whether you have wanted to or not, you've probably heard Taylor Swift's new song "You Need To Calm Down," from her upcoming album "Lover."
Strategically timed to be released during Pride Month, the song features trite lyrics like "Why are you mad when you could be GLAAD? (You could be GLAAD)" and "And control your urges to scream about all the people you hate, 'cause shade never made anybody less gay." (That's not what shade means, but OK.) It wants to be considered a gay pride anthem. But the song is Taylor Swift at her most confused and most indulgent, harking back to her "Mean" days.
The song conflates her experiences with "haters" with the very real hatred gay people still experience today, but the music video does link to a change.org petition to the U.S. Senate to support The Equality Act (a good thing to be sure, even if change.org petitions do about as much change as a fart in the wind).
Speaking of the music video, it features prominent LGBTQIA celebrities like the Fab Five, Todrick Hall, Laverne Cox and others, who presumably agreed to be in this, but the whole thing reeks of Pride commercialism to me — Swift has never made a decision without first ensuring it would make a profit (which is not a bad thing, make that money). But the fact that this is the first time Swift has spoken up about gay rights, and she chooses to do so as a way to make money is…iffy.
Let's just let this Esquire piece do the talking:
These days, LGBTQ wokeness is a box to check off in a marketing plan, and when there are perfectly capable queer artists out there, sitting down as a straight person and setting out to write a gay anthem is very much like trying to give yourself a nickname.
The whole thing is very exhausting, but it did birth this hilarious Twitter thread of fake Swift album songs.
---
Country music ain't dead yet
I mentioned in an earlier newsletter that Sturgill Simpson would, in spoken word at least, be appearing in the new star-studded zombie flick "The Dead Don't Die." Last Friday, he released a song to coincide with the film's release — his first bit of new material since 2016's "A Sailor's Guide to Earth."
More: Sturgill Simpson teaches a master class in cool at ACL Live
It's more country than that album, and the mournful, contemplative aspects of the song tap into the genre's Appalachian roots, when country music was used to talk about things like death and the afterlife as a way for those left behind to make sense of it all. (The song's not that depressing, it's actually kind of uplifting and thought-provoking). Check it out here:
---
The Man in Black is now the Man in Bronze in Memphis
Five years in the making, a new bronze statue of country legend Johnny Cash was unveiled on 999 S. Cooper Street in Memphis, Tenn. last week. Memphis was long considered a second hometown for the man, and the statue commemorates the spot where Cash and his Tennessee Two had their first public performance, a Christmas season fundraiser for a women's Bible study group at the Galloway United Methodist Church. Check it out here.
---
Trailer Park
Want more trailer news for all the movies coming out this summer? I have just the thing: Read my summer movie preview here at jakeharrisblog.com.
"Doctor Sleep"
"Doctor Sleep" is an adaptation of Stephen King's 2013 sequel to "The Shining." King has long been vocal about his distaste for Stanley Kubrick's adaptation of his novel (his main gripe: In the book, Jack Torrance's slow descent into madness is understood to be a result of his genetic alcoholism [itself a reflection of King's own fear of his own alcoholism] and the Overlook Hotel's mysterious hold over its guests; in the movie, Jack Nicholson just makes Jack seem crazy from the get-go), but he seems excited about this adaptation of the sequel, even though this trailer cribs heavily from images used in Kubrick's original.
Related: In Stephen King's 'The Outsider,' the light's winning — barely
The book "Doctor Sleep" follows young Danny Torrance as an adult (Ewan McGregor) struggling with his own alcoholism and his place in the world, figuring out how to use his "shining" for good. When he meets another young girl just like him who is being hunted by vampire circus freaks (King's later output is crazy, y'all), he has to use his powers to save her. The book was not one of my favorite King reads, but it was enjoyable enough. Director Mike Flanagan, he of the Netflix adaptations "Haunting of Hill House" (which I adored) and "Gerald's Game" (another King property; I loved it but it was so eerie I'm never watching it again) is behind this one. I'm excited to see what he'll bring to the story.
"Veronica Mars: Season 4"
Besides "Lost," "Veronica Mars" might be my favorite TV show. The first season is one of the best seasons of TV I've ever seen, let alone for just a debut season. After getting canceled after Season 3, a crowdfunded movie came out in 2014.
More: 'Veronica Mars' started as a YA novel set at Austin-area Westlake High School
It was decent, but it was mostly fan service (which I understand — the fans paid for the thing, they should get what they paid for). A new season featuring Kristen Bell's quippy sleuth got picked up by Hulu a while back, and it's coming in July, and all I can say is I. Am. Hyped!
"Frozen II"
Ah, I see the "Gritty and dark=REAL" mode of thinking has extended even unto Disney's "Frozen" empire. (Peep the "II" naming convention, instead of "2.") After the first film made more than $1 billion worldwide, a sequel was inevitable. And yes, "Love Is An Open Door" is a subversive riff on the Disney princess formula. And I really liked the first one. But, uh…does this sequel need to exist? (See above on movie reboots)
"Ready or Not"
(Warning: That's a red-band trailer, meaning don't watch it without headphones or everyone next to you is gonna hear the multiple F-bombs in this video.)
I hadn't heard of this movie at all until I saw the trailer, and now I am eagerly awaiting its release. Centering on a young bride who must defend herself from her new in-laws during a deadly game of hide-and-seek on her wedding night, this could have easily been titled "'Get Out' For White Girls." Looks funny and scary in equal measure.
---
Letter of Recommendation
Music: Willie Nelson has a new album coming out today, but his son Lukas Nelson and his band Promise of the Real just released a new album called "Turn Off The News (Build A Garden)." Lukas has been building up a big resume lately (namely, being the in-movie backing band for Bradley Cooper's Jackson Maine in last year's "A Star Is Born" remake), but he firmly steps out of his father's shadow on this record, which blends folk wisdom, alt-country and Southern rock with gleeful precision.
Comic Book: Marvel's latest iteration of "Immortal Hulk" (written by Al Ewing, pencilled by Joe Bennett, inked by Ruy José, colored by Paul Mounts and lettered by Cory Petit) is a layered, poignant look at the character that gets back to the horror of the Hulk. I read the first graphic novel collection in one sitting last week while waiting for my power to come back on.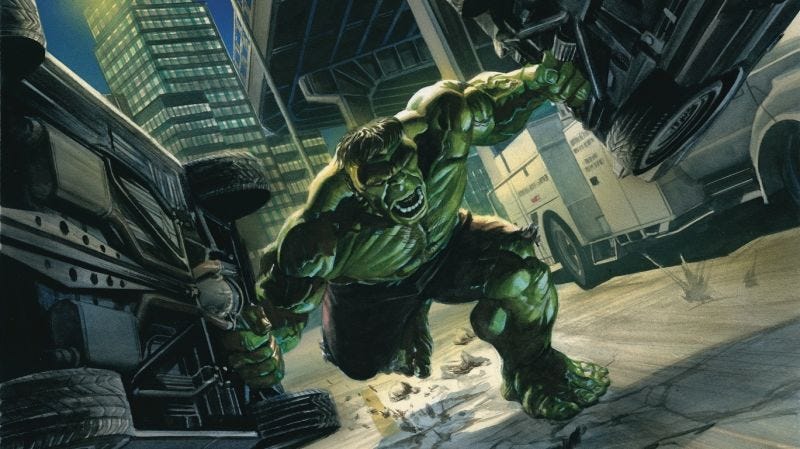 TV show: Pete Holmes' semi-autobiographical HBO show "Crashing" recently got canceled after three seasons. True to form, I didn't start watching until the cancellation, but I'm glad I did. Holmes' story of comedic and spiritual self-discovery on the stand-up circuit is wholesome, thought-provoking and above all, funny. Plus, it's the only show I've ever seen that has made a "See You At the Pole" reference.
---
Friday News Dump
A list of online stuff I really liked this week:
---
That's all, folks. If you liked what you saw here, click that subscribe button (promise I won't send any annoying emails) and tell all your friends!
If there's anything you want to see covered in a future newsletter, let me know!
You can find me in other corners of the internet as well, if you so choose. There's my personal website (which focuses on pop culture, faith and my journalism clips), a Twitter account and a Letterboxd account. Subscribe away.
See you next week,
Jake