Star Wars, give me those Star Wars
'Star Wars: The Rise of Skywalker' just got a teaser and a title — and Opal just made the jump to light speed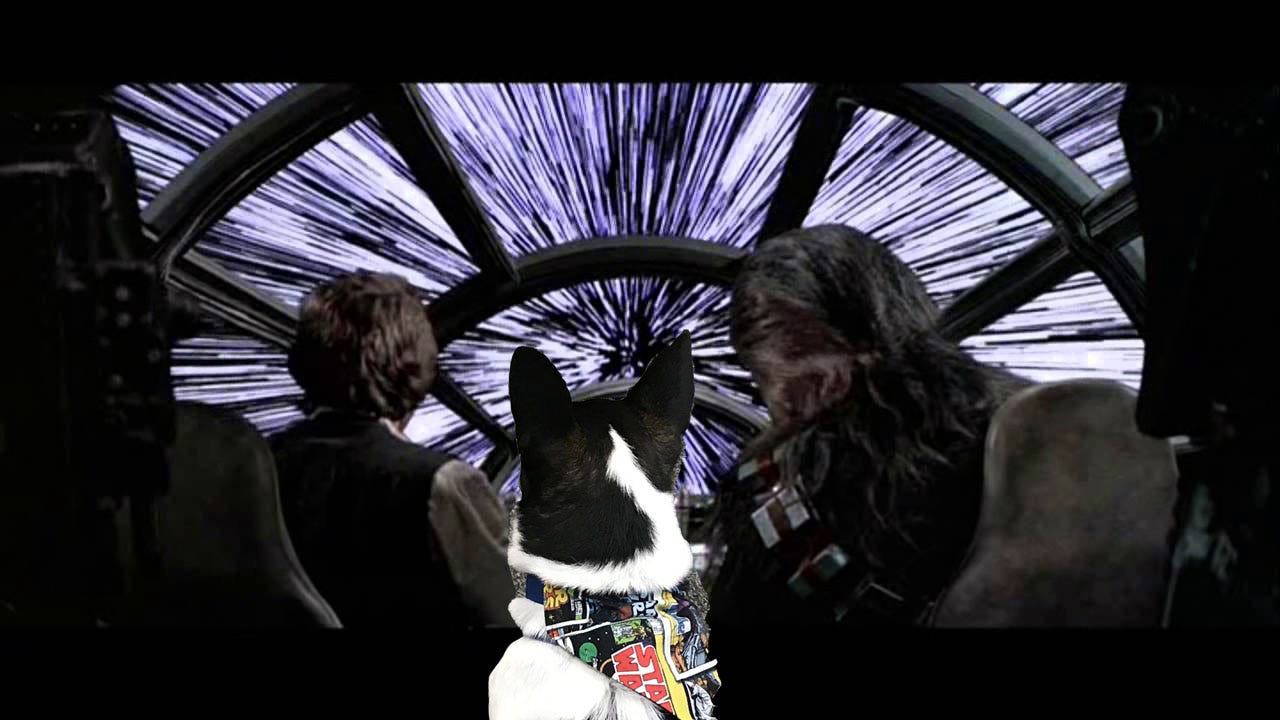 And we're back after a two-week hiatus. This is Jacob's Letter, a free pop culture newsletter full of puns and dog photos. I've been traveling and putting in a lot more hours at the office the last two weeks, but I'm back at home now.
This week's newsletter will focus on the new "Star Wars" trailer (Opal saw it and is excited, as you can tell by the above photo), a few of the concerts I saw in the last few weeks, some new major streaming developments, what's going on with the country music charts and more.
---
Some country for old settlers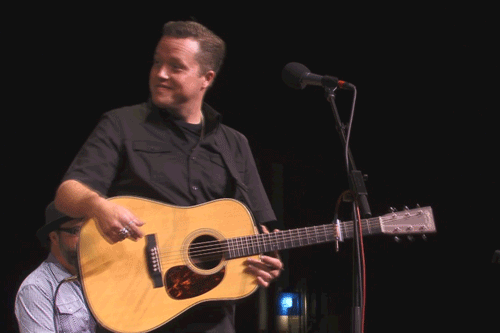 Last weekend I was at the Old Settler's Music Festival in Tilmon, Texas. I wrote a detailed rundown of the weekend over on my website, including where I stayed in Lockhart and all the good food I ate, but, bottom line: If you ever get a chance to see an acoustic set from Jason Isbell, Amanda Shires and the 400 Unit, do that immediately. This was the fourth time I've seen them live and their Old Settlers Fest set is now my favorite of those four shows.
I also got to see Oklahoma singer-songwriter John Moreland, bluegrass legends the Del McCoury Band and Austin genre-defiers Shinyribs. Check out a playlist of some of my favorite songs of the festival below.
Also within the last few weeks, I went to Atlanta to see George Strait. It was one of the best country shows I've ever seen, hands down. The way he can still command a stage after all these years is unbelievable. Read my review of the show for WFAA here. Check it out and help me continue my streak as the top online writer at work and stroke my ego, plz.
Speaking of Strait, it's 2019, but you'd be forgiven for thinking it was 1989 on the country charts. Strait, Brooks & Dunn and Reba McEntire held three of the top four spots on the Billboard Country Album chart last week. Brooks & Dunn's "Reboot," where they perform duets of their old songs with new country stars, is siting comfortably at the top of the chart, followed by Strait's new "Honky Tonk Time Machine" and McEntire's new "Stranger Than The Truth." (Meanwhile, "Old Town Road" is at the top of the whole Billboard chart after being ousted from the country chart earlier this month. I'll have more on that in the coming weeks.)
---
Never cross the streams
New week, new streaming platforms. In the last week, the Criterion Channel debuted and Disney announced its plans for its new service, Disney+.
The Criterion Channel is the Criterion Collection's streaming arm, where they will curate a revolving selection of their art house/independent/Important film catalog.
Formerly a part of FilmStruck, which went defunct last year after Warner offloaded it, Criterion has a reputation for excellence among film snobs. They take groundbreaking, important films and restore them and re-release them with new bonus features.
The streaming channel, which costs $100 annually or $11 a month, includes all of the bonus features film fans would get with physical copies of Criterion films, as well as a growing curation of other films not in the Criterion Collection. There's something for everyone — I've already started watching their series of noir films developed at Columbia Studios in the 40s and 50s.
Elsewhere, Disney+ was announced last week, and Disney ain't Mickey Mousing around with its price point: At $6.99 a month, it will be one of the cheapest streaming options on the market.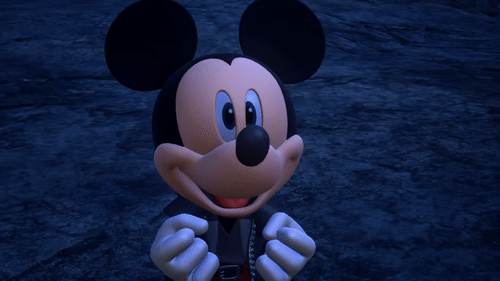 The service launches Nov. 12 and will feature 5,000 episodes of Disney shows, all episodes of "The Simpsons," a new "Star Wars" show, an animated Marvel series and several Marvel Cinematic Universe titles available on Day One, with thousands more pieces from the Disney vault available in the months to come.
The Mouse's plan for world domination continues apace.
---
Trailer Park
Buckle up, nerds, we're talking "Star Wars."
Last Friday, Disney dropped the first teaser trailer for J.J. Abrams' "Star Wars: Episode IX" at Star Wars Celebration in Chicago. The film also got a title, "The Rise of Skywalker."
It's only been a week and I'm already tired of the theories and Online Discourse surrounding this movie. We just got over the Online Discourse surrounding Rian Johnson's "The Last Jedi," wherein folks were gettin' Mad Online about how a high fantasy set in space featuring laser swords, space wizards and a mystical life force would have the audacity to put a woman front and center and would dare to take the story away from the legend of Luke Skywalker. (For more on this and the way that TLJ's reviews got spammed by angry "fans," I wrote about it at Austin360 shortly after the movie came out.)
Abrams directed the nostalgia-heavy first film in the new trilogy, "The Force Awakens," before handing the reins over to Johnson for "TLJ" and taking back over from Colin Trevorrow (the new "Jurassic Park" films) for Episode IX. This teaser would imply that Abrams is looking to restore everything back to the way things were in "Force Awakens," complete with more Luke Skywalker voice-over, computer-animated Princess Leia and a cackling Evil Emperor to close out the teaser.
All of this is just a teaser for a film that doesn't come out until Christmas, but I'm worried about what I'm seeing. At the very least, it's caused a few people I know to tell me how excited they are that the franchise is "getting back to its roots," as if a space opera that originally cribbed from Westerns and samurai films and Saturday morning serials is never allowed to evolve.
At least Rey doing "Matrix" bullet-time jumps looks pretty cool.
I'm not even sure James Earl Jones recorded any new dialogue for this; if he just told Disney, "Nah fam, use my old recordings and I'll take the paycheck" I wouldn't be surprised, and would respect it

These animals are computer-generated, not live-action

I am still not convinced Beyoncé even speaks in this movie, I need confirmation

If you listen closely you can hear Seth Rogen's "he-huh" laugh at the end

This will not come close to capturing the awe I felt at seeing the original in the theater for the first time, but I will definitely be seeing this.
I was excited for this until I saw it. Now I'm not so sure.
---
Movie review: Don't bury me in a pet sematary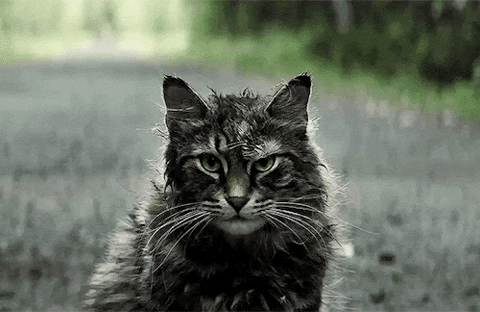 Stephen King's scariest story (even he admits it got a little too dark) got a remake this month. The tale of a doctor who finds a way to resurrect the family cat, and then his child, is chilling nightmare fuel. The first film adaptation (from 1989), not so much. The remake starring Jason Clarke and Amy Seimetz is much better, scarier and more thoughtful about matters of life and death. Read my review for WFAA here.
My rating: 3.5 Orinoco trucks out of 5
---
Letter of Recommendation
Movie: I saw a Sunday matinee of "Little" this week. A reverse "Big," it's the story of a hard-charging tech exec who gets cursed back into her insecure, nerdy middle school body, with hilarious results. Starring Issa Rae, Marsai Martin and Regina Hall.
Book: "Bad Blood," Wall Street Journal reporter John Carreyrou's blistering exposé of Silicon Valley medical tech startup Theranos, is a fascinating read. Well-reported and probably lawyered to within an inch of its life, the case here for Elizabeth Holmes' poor management and handling of her company is factual and heavily sourced, but reads like a thriller peppered with disgruntled Glassdoor reviews. (Speaking of, look up Theranos on Glassdoor if you want a laugh.) Much, much better than the "The Inventor" documentary on HBO.
TV: The new "Twilight Zone," executive-produced and hosted by Jordan Peele, is not as great as the original (nothing will be) and it is a bit disorienting to hear people spout F-bombs in what used to be a network show, but the first two episodes I've seen so far have been stellar modern takes on old concepts. The "Nightmare at 30,000 Feet" remake is a great update to that episode. Can't wait for more.
Video Game: I love puzzle games. "Hidden Folks," a kind of "Where's Waldo" in black-and-white, is a Switch game I like to play when I'm on public transit because it's quiet and doesn't require too much of my time. Each map has a varying level of difficulty, and it's addictive after a few levels to try and find everything on there.
Music: Work has been stressful lately, and when that happens, I cope musically in one of two ways: either very calmly or very antagonistically. To that end, enjoy a Spotify playlist of calming ocean waves, followed by Run the Jewels' "RTJ 3."
---
Friday News Dump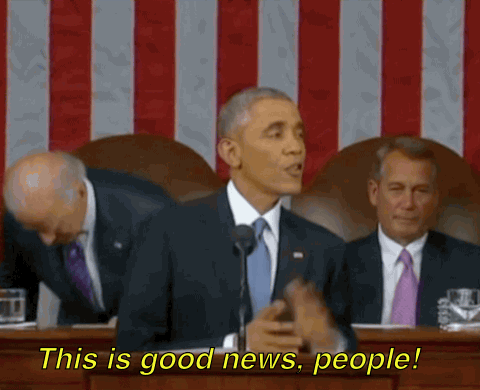 A list of online stuff I really liked this week:
That's all, folks. If you liked what you saw here, click that subscribe button (promise I won't send any annoying emails) and tell all your friends!
If there's anything you want to see covered in a future newsletter, let me know!
You can find me in other corners of the internet as well, if you so choose. There's my personal website (which focuses on pop culture, faith and my journalism clips), a Twitter account and a Letterboxd account. Subscribe away, if that's your thing.
See you next week,
Jake