No such thing as a Hollywood ending
This newsletter is late because I was mulling over what to write about "Once Upon a Time … in Hollywood," and I'm still not sure I organized all my thoughts correctly. But read on to see my review of that film, plus some pop/country music news, a Trailer Park featuring Mr. Rogers and the usual recommendation sections.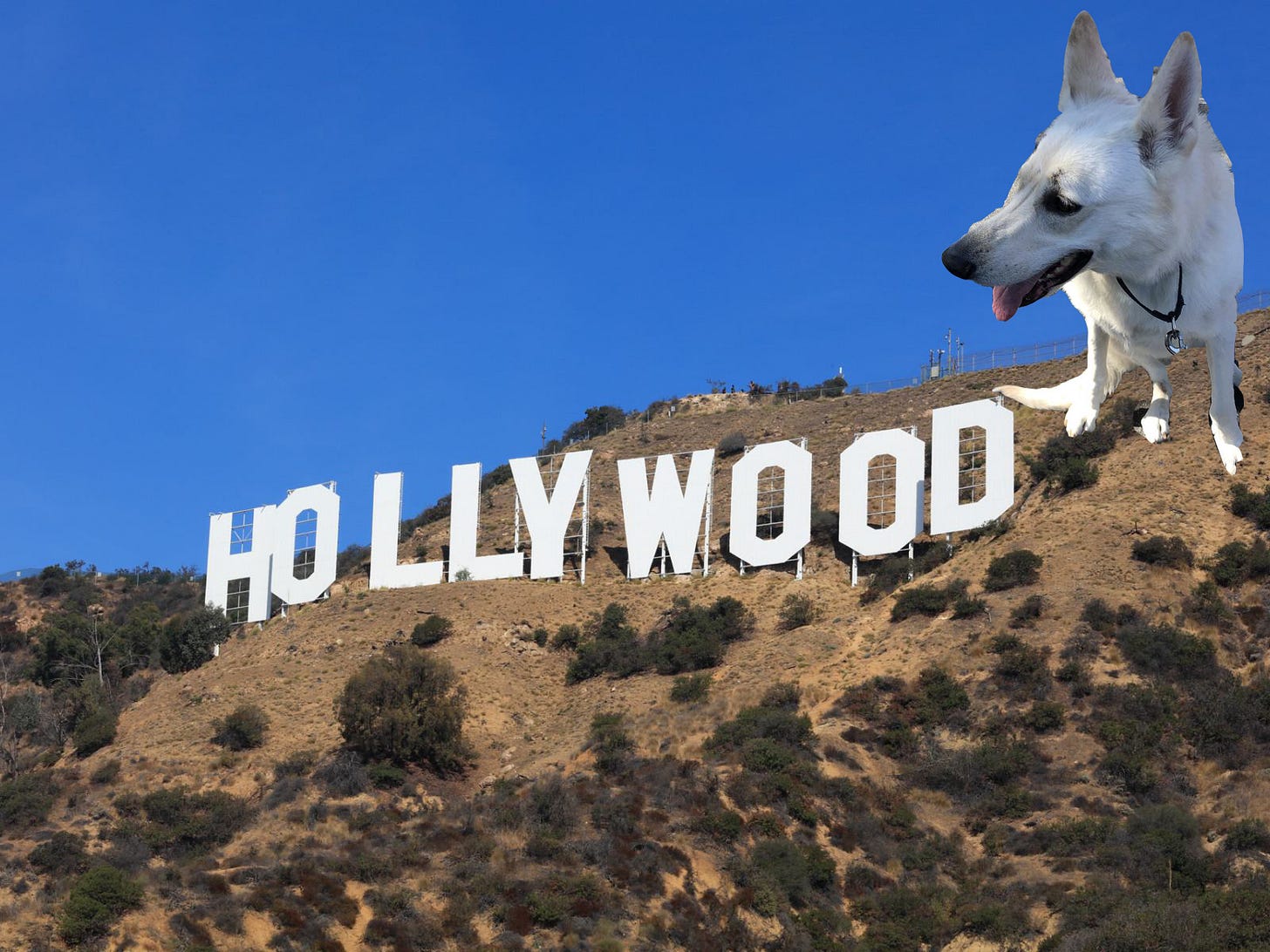 Nova, the Hollywood Star
Welcome back to Jacob's Letter, a free pop culture newsletter full of puns and badly-PhotoShopped dog photos. This week has felt like it's been 5,000 months long, and we just hit our first 100-degree day in Texas, so it's annoying to go outside, and I am praying for the sweet sweet release of fall.
This week's newsletter is full of some old news and some more current news, but I finally finished it. Next week will be a switch-up and will be all about "Veronica Mars," now that I've finally seen the fourth season.
---
Like teardrops in the rain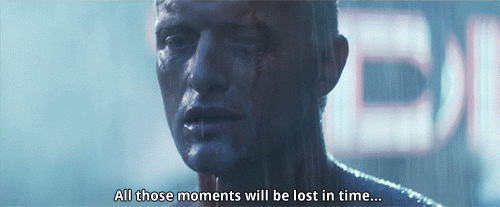 Dutch actor Rutger Hauer died July 19 at his home in The Netherlands after a "short illness," according to reports. He was 75.
Hauer was most famous for his role as the soulful replicant Roy Batty in "Blade Runner," opposite Harrison Ford. His end scene monologue was all ad-libbed, and became one of the most iconic scenes in sci-fi movie history.
His other notable credits included a stint on "True Blood," a quick but important role in "Batman Begins" as a crime lord, and multiple horror/sci-fi films throughout his career.
He was active in social causes as an outspoken sponsor of the environmental organization Greenpeace and as the founder the Starfish Association, a non-profit devoted to AIDS awareness.
He is survived by his second wife of 50 years, Ineke ten Cate, and a daughter, actress Aysha Hauer, from his marriage to Heidi Merz.
---
Movie review: Sundown in Tinseltown
Spoilers are in this review, because it's kind of hard to talk about this movie without ruining the ending. So if you want to skip it, keep on scrolling.
It's been almost a week since I saw Quentin Tarantino's "Once Upon A Time … In Hollywood" and I still can't stop thinking about it. I didn't expect to still be mulling it over it by now, but here we are.
I usually run very hot/cold on Tarantino. I love "Jackie Brown," but I suspect that's because that movie is the only film Tarantino's directed that he didn't write (it was adapted from an Elmore Leonard novel). I like the "Kill Bill" movies and enjoyed "Inglorious Basterds and "Death Proof," but everything else he's done (yes, including "Pulp Fiction") strikes me as the musings of a man who is incredibly technically adept and loves to talk about film but has no soul behind his slick veneer — a mile wide and an inch deep.
That being said, "Once Upon a Time" is simultaneously Tarantino at his most shallow and his most soulful. The film is a conversation with and reflection of film and Hollywood's influence on American culture. It's also a male-focused epic about facing irrelevancy. It's also a slickly-produced commercial for a time that wasn't all that great for anyone who wasn't a white man.
You'll get everything a Tarantino film promises here, for better and worse: The memorable characters; the long running time (161 minutes); the maximalist scope of the scenery; the extended scenes that feel more like short films; the laconic pacing that is more concerned with mood and tone than it is with moving along a plot; the insane number of visual and musical and filmic references to the films of Tarantino's youth. (And for those wondering — yes, there are feet. A lot of them.)
Taking its inspiration from the Summer of Love, the Sharon Tate murders, and the way August of 1969 permanently changed American culture, Tarantino focuses on fading Western actor Rick Dalton (Leonardo DiCaprio, turning in maybe his most vulnerable performance) and his longtime stunt double and buddy Cliff Booth (Brad Pitt, who exudes movie star charisma throughout the whole film).
As they cope with growing old in an industry that doesn't need them anymore and a culture that is becoming increasingly foreign (a funny sidebar: I found it hilarious that Julia Butters, who plays DiCaprio's young co-star in the film, thought DiCaprio was "a singer or something" and only knew Pitt as "that guy my mom always said was so handsome"), much of the film focuses on their friendship in a moving, unexpectedly tender way. It's rare to see platonic male friendship portrayed so lovingly on screen, and I definitely wasn't expecting that from the man who gave us "Reservoir Dogs."
And so the film goes on, in no hurry, until its shocking conclusion in the final 15 minutes at Cielo Drive, where Cliff lives next door to Roman Polanski and Sharon Tate (Margot Robbie, who makes the most of her limited screen time and elevates the part into something in between an homage and an elegy). Since this is a fairy tale, and it's Tarantino, who loves himself some revisionist history, it quickly becomes clear that the prior two-and-a-half hours were all setup for a wish fulfillment fantasy in which Cliff and Rick violently murder Tex Watson and three other members of the Manson Family after they set their sights on Rick's house instead of 10050 Cielo Drive.
The film is largely absent of violence until those final minutes, but Tarantino makes up for it. Cliff and Rick, two washed-up old actor friends who are searching for something to do that means something, inadvertently and unwittingly stopping Sharon Tate from being murdered.
But as with all fairy tale endings, it's only happily ever after for so long. Modernity will still come and phase these two actors (and Tarantino) out of business. In this history, Manson is still alive and out there, perhaps plotting to kill again. By the time the credits rolled, I was hit with a sense of nostalgia and melancholy, without ever having lived through the time the film depicted. I'm seriously considering seeing it again in a theater.
And I'm still parsing over what this film says about male friendship, finding meaning in one's work, irrelevancy, American history, and film culture. Plus, it also looks fantastic. Cinematographer Robert Richardson again does his magic in 35 mm, filming Old Hollywood like it's a foreign landscape ready to be discovered (or discovered again).
If this is Tarantino's last film (he has promised/threatened to make 10; this is his 9th), it would be a fitting end to his legacy as an American filmmaker, for better or worse.
My rating: 4.5 whiskey sours out of 5
---
The Number 42 is coming to Hulu
Douglas Adams' "Hitchhiker's Guide to the Galaxy" has been adapted in pretty much every medium that has existed since its publication in 1979. Now, it's going to be adapted into a show for Hulu by Carlton Cuse ("LOST") and Jason Fuchs ("Wonder Woman"). No casting decisions yet, but hopefully it's better than the Disney adaptation.
---
Don't pop my country
A new article in Country Aircheck this week revealed that top country music executives are worried that country is losing ratings because the music cannot differentiate itself from pop music.
"We're not developing a new generation of superstars. The music sounds too pop, lacks distinctiveness and isn't generating interest or conversation in the broader culture," one programmer told the trade letter. "When it becomes harder to distinguish who's who and there's an increase of pop sounds in the music, this tends to be the result … We need balance. That's the key, and hard to do if so much of the music has that pop sound."
And here I was thinking that everyone on the radio sounding the same was just me settling into getting older and being more comfortable with what I actually like to listen to, but no, apparently actual country music radio programmers feel the same way.
---
Trailer Park
Want more trailer news for all the movies coming out this summer? I have just the thing: Read my summer movie preview here at jakeharrisblog.com.
"A Beautiful Day in the Neighborhood"
Hot take: No fictional account of Mr. Rogers' life will be better than the "Won't You be My Neighbor" documentary from 2018, or the 1998 Esquire profile that "A Beautiful Day in the Neighborhood" is based on. (I've read that profile at least once a year since I discovered it and I cry every time.) I usually like Tom Hanks, but I'm wary of his performance. It's hard to do a Fred Rogers voice without crossing over into parody, and I'm detecting a bit of a Forrest Gump dialect at some point. But this does feature Enrico Colantoni (Keith Mars himself!) as Rogers' assistant, so that's a plus.
 "Jojo Rabbit"
Ever since it was announced that Taika Waititi ("What We Do in the Shadows," "Hunt For the Wilderpeople," "Thor: Ragnarok") would be doing a satirical film about a boy whose imaginary friend is Adolf Hitler (played by Waititi), I was on board with whatever craziness this film would be. This trailer only makes me more excited.
"Harriet"
How have we gone this long without a biopic about Harriet Tubman? (Well, I mean, I know, but still).) This cast is stacked: Cynthia Erivo, Janelle Monáe, Leslie Odom, Jr. If this does well, I'm expecting an Oscars push.
"Zombieland 2: Double Tap"
Here comes a "Zombieland" sequel, 10 years after the first one. I enjoyed the original a lot, but I saw no need for another one. That is, until I saw Luke Wilson and Thomas Middleditch at the end of this trailer and laughed in spite of myself. If MoviePass was still a viable option, I'd use my card on this in a heartbeat.
"Light of My Life"
Casey Affleck has made a movie where a virus wipes out all women on the earth and he must travel alone with his daughter, one of the last women born on earth, to survive. Aside from the "The Last of Us" + "Manchester by the Sea" vibes, I am apparently not alone in wondering why an accused sexual harasser has made a movie where he doesn't have to worry about grown women.
"The Hunt"
…So… "Most Dangerous Game" as made by Blumhouse and Damon Lindelof. Interesting. I dig the trailer's vaguely contemporary Christian music vibe.
---
Letter of Recommendation
Movie: The Criterion edition of Spike Lee's "Do the Right Thing" was just released, and aside from the film itself being a landmark of American cinema, the Criterion packaging of the Blu-Ray for the film is immaculate, complete with a huge booklet full of excerpts from Lee's journal he kept while shooting the film. Long live physical media.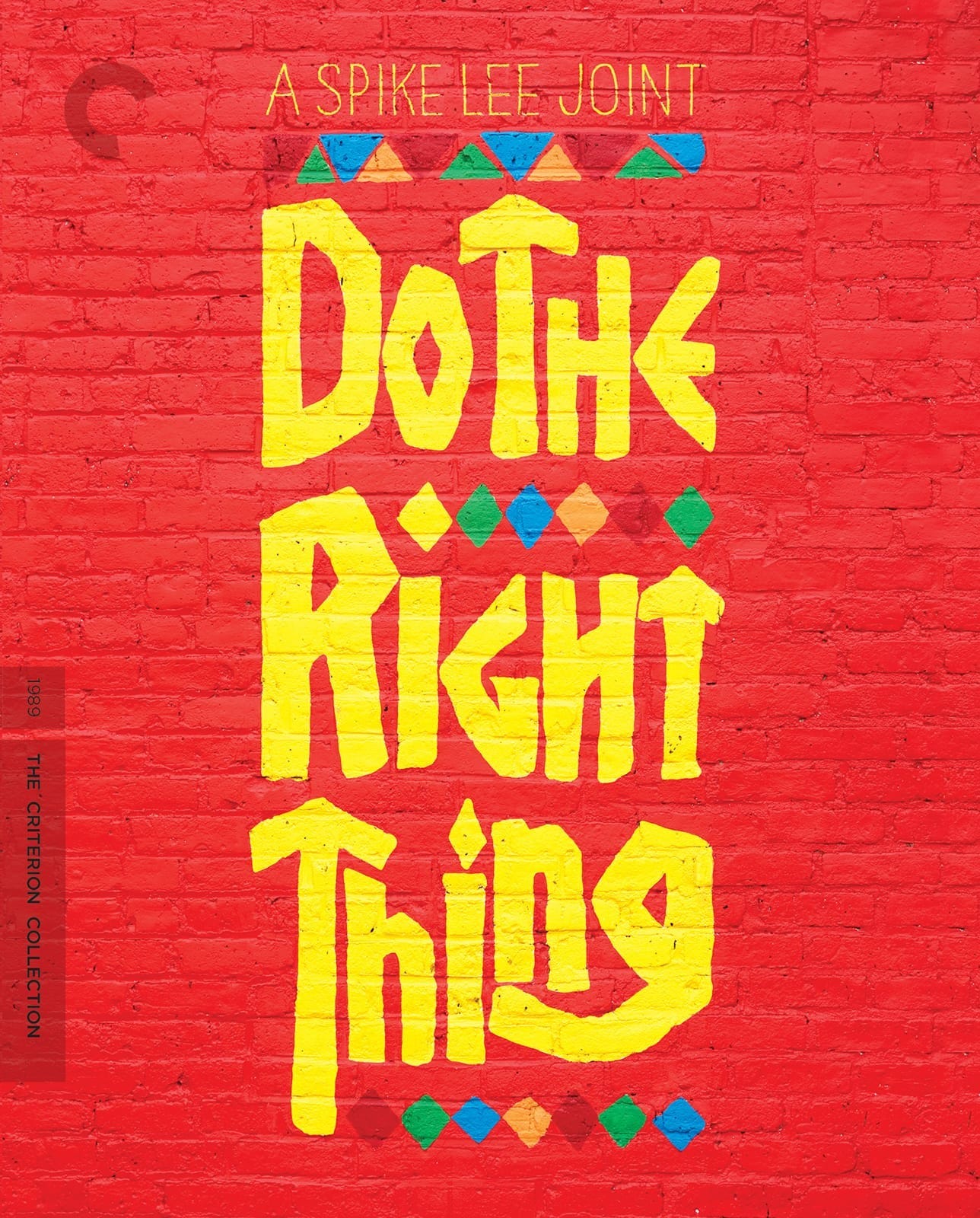 Music: Chance the Rapper's "The Big Day" is finally here! Complete with features from John Legend, Keith David, Megan Thee Stallion, Nicki Minaj, Randy Newman(?!) and Death Cab for Cutie's Ben Gibbard(!?), the album is joyous to listen to. It's also got some of Chance's most grown-up writing to date.
Listen here:
Book: Because I can never read just one book at a time (a trait that drives Taylor crazy), I'm reading two books this week: Emily Nussbaum's "I Like to Watch" and Alan Sepinwall's "The Revolution Was Televised." Nussbaum's is a memoir/essay collection of how TV criticism has grown and evolved over the years, and Sepinwall's is a look at the turning point in TV with HBO and everything that came after it that led to the "Peak TV" moment we are living in now. Reading both in tandem is fascinating.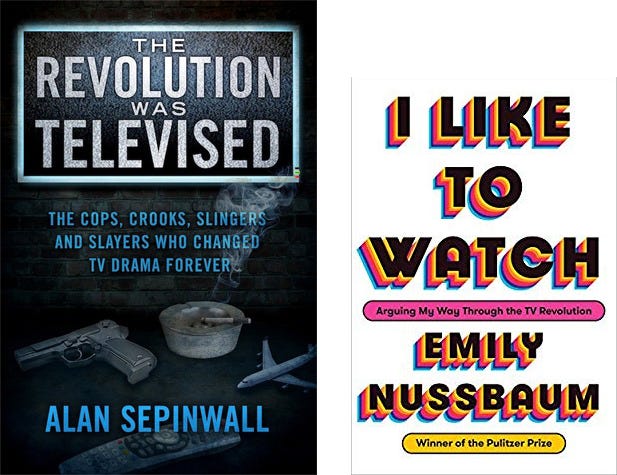 Comic Book: I'm pretty sure I only understand maybe 75% of the plot of Paul Maybury's "Last Stop on the Red Line," about a Lovecraftian horror terrorizing Boston. But I do love that the comic focuses on the underrepresented facets of Beantown, and even makes fun of that town's two most famous pop culture icons with one character: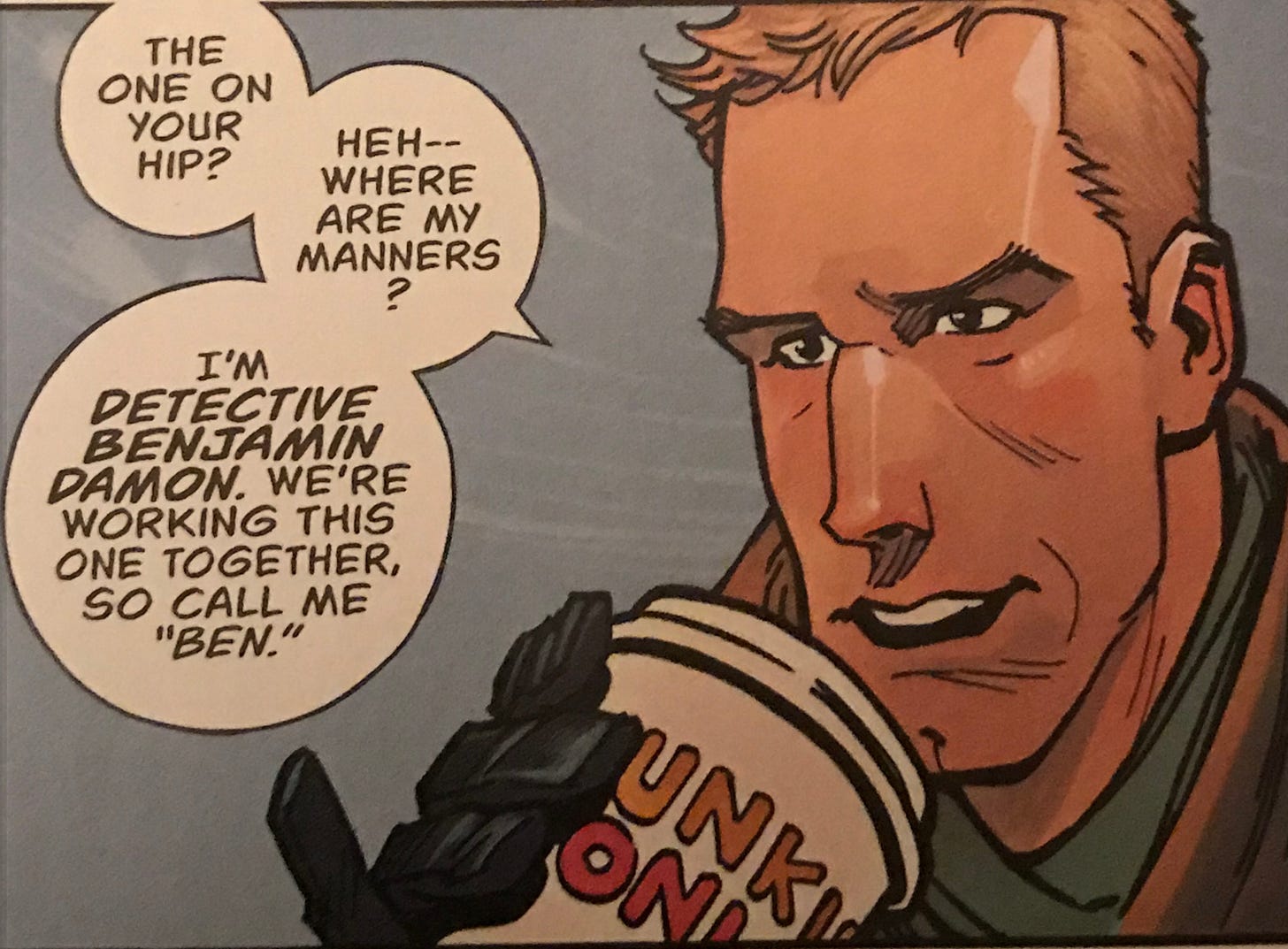 Podcast: I highly recommend Karina Longworth's "You Must Remember This" podcast in general for anyone looking to get schooled on Hollywood history. But since I knew next to nothing about the Summer of '69, I checked out her series on the Manson Family and the Sharon Tate murders. It's well-reported, thoughtful and fairly presented and delves into all aspects of the case. It also helped me understand "Once Upon A Time … In Hollywood" more.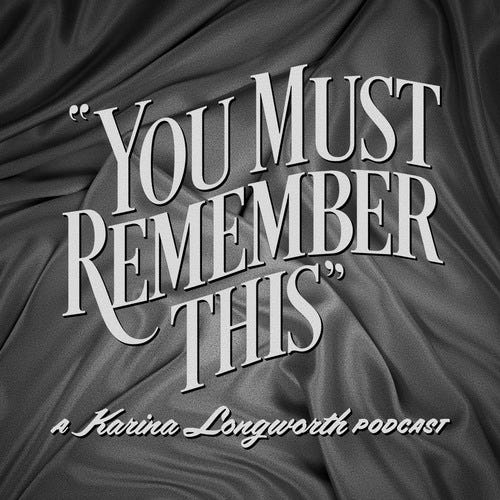 ---
Friday News Dump
A list of online stuff I really liked this week:
---
That's all, folks. If you liked what you saw here, click that subscribe button (promise I won't send any annoying emails) and tell all your friends!
This newsletter is written by me and edited by my favorite person, Taylor Tompkins. Views expressed here are my own and don't reflect the opinions of my employer, yadda yadda yadda.
If there's anything you want to see covered in a future newsletter, let me know!
You can find me in other corners of the internet as well, if you so choose. There's my personal website (which focuses on pop culture, faith and my journalism clips), a Twitter account and a Letterboxd account. Subscribe away.
See you next week,
Jake